CAMPING RESIDENCE CAMPAGNA
Cannobio (VB)
Address: Via Casali Darbedo 20/22, 28822 Cannobio (VB)
Phone: +39 0323 70100
Fax: +39 0323 71190
E-mail: info@campingcampagna.it
Our Camping Residence Campagna has a wonderful view on the Lake Maggiore in a magical and enchanting lake and mountain scenery that fascinates the tourists during their walking and excursions.
The Camping Residence Campagna features:
The grassy pitches bordered by shrubs and colorful flowers are well shaded and are all equipped with an electrical power point. Wi-Fi on the whole camping area.
One-roomed Flats with Terrace/Garden furnished with care, our apartments, newly renovated, offer a living area with a double bed, fully equipped cooking facilities, bathroom with shower, heating, telephone, TV SAT and private parking. The apartments on the ground floor have an independent and attractive garden, the other apartments on the first floor (NO PETS) have a spacious terrace with flowers.
The flats are for max. 3 persons.
Dogs only on request.
Two-roomed Flats with Terrace/Garden New, modern and well-furnished apartments of 42 sqm with spacious living room, fully equipped kitchenette and sofa bed (2 single beds), double bedroom, bathroom with shower and WC, heating, TV Sat, large terrace, garden and private parking.
The flats are for max. 4 persons.
Dogs only on request
Mobile Homes Our mobile homes are an ideal solution for a holiday in the open air without sacrifice the comforts of home, all of them are comfortable, fully equipped and situated in a great location, right on the lake or in the second row. Comfort relax lake and nature: what more could you ask for from your holiday!!
The mobile homes are for 2 persons max. 5 persons.
Dogs not allowed.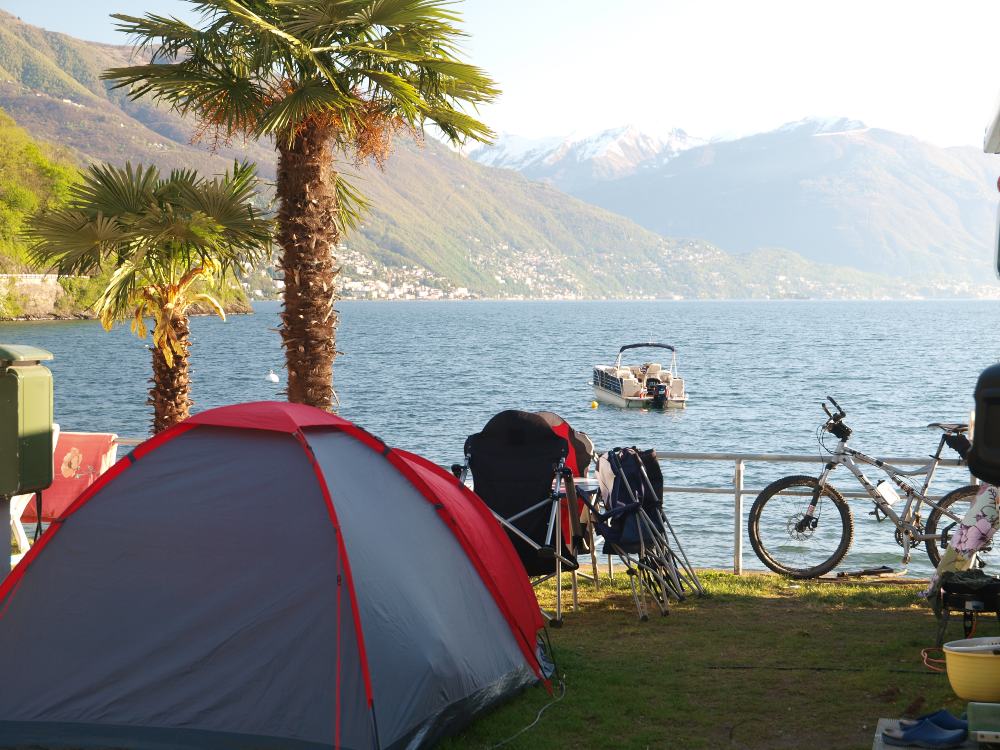 Services and Facilities
Playground
Restaurant with a wide choice of typically Italian dishes
Mooring rental for boat-owning clients, trailer parking service, and, on request, boats can be towed and launched using the service car
Reception opens from 08:00 to 12:30 and from 14:00 to 19:00.
Wi-Fi free of charge
Camping Residence Campagna
is an ideal solution for a holiday
in totally contact with the nature!
ADAC CAMPCARD 2021
€36 2 persons, pitch, power supply and dog
€34 2 persons, pitch and power supply
Periods:
14.03.21 – 27.03.21
11.04.21 – 28.04.21
04.10.21 – 25.10.21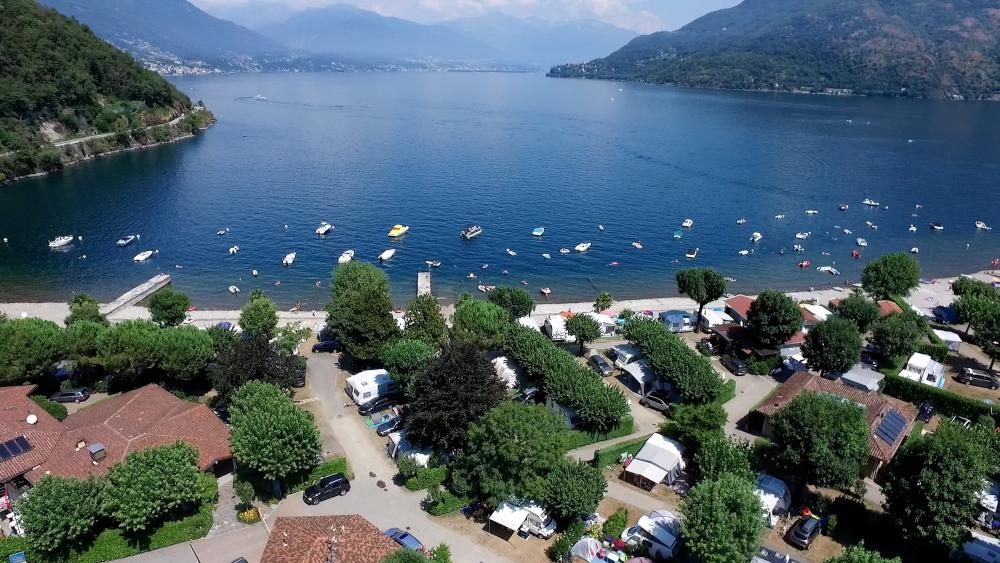 Our Contatcs
CAMPING RESIDENCE CAMPAGNA Cannobio (VB)