Pettenasco (NO)
CAMPING VERDELAGO
CAMPING VERDELAGO
Pettenasco (NO)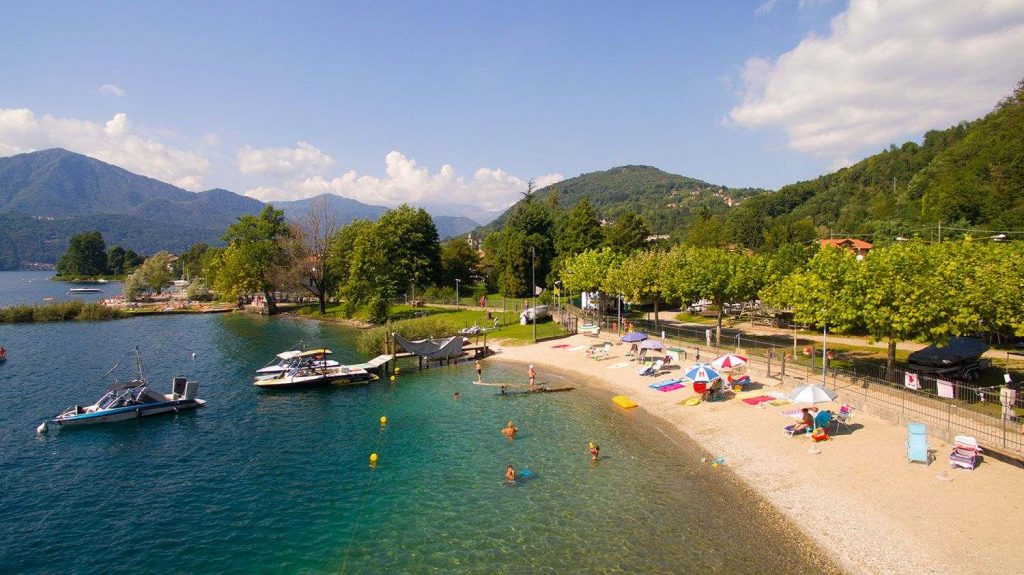 Camping Verde Lago is located in Pettenasco, about 1 km from Orta San Giulio. A wonderful, quiet destination that offers beautiful sceneries. History, culture and nature are intertwined to create one of the most desirable destination for sustainable and non-mass tourism.
The Campsite offers a large private beach with sand and mooring for boats, children's playground, a beautiful lakeside promenade leading to the most interesting points of the riviera.
Inside tree-lined avenues to shelter from the sun, maxi caravans for families and pitches for motorhomes, caravans and tents. We also run a restaurant pizzeria inside the campsite with a terrace overlooking the beautiful Lake Orta.
Without sacrificing the comfort of home, the maxi caravans, furnished with modern fabrics in bright colors, can accommodate 4 or 5 people and consist of a living room, 2 bedrooms (one double and one twin), bathroom with shower and kitchen. At guests' disposal there are large pitches with grassy ground, in the shade of plane trees, all with electric connection and several are positioned lake view.
We are waiting for you, book as soon as possible your days of peace, sport and relax. We offer several services that will be very useful for you to enjoy your holiday. The rental of e-bikes, the electric charging for bicycles, the rental of canoes. Also a beautiful terrace where you can eat or have an aperitif. This and much more at Camping Verde Lago.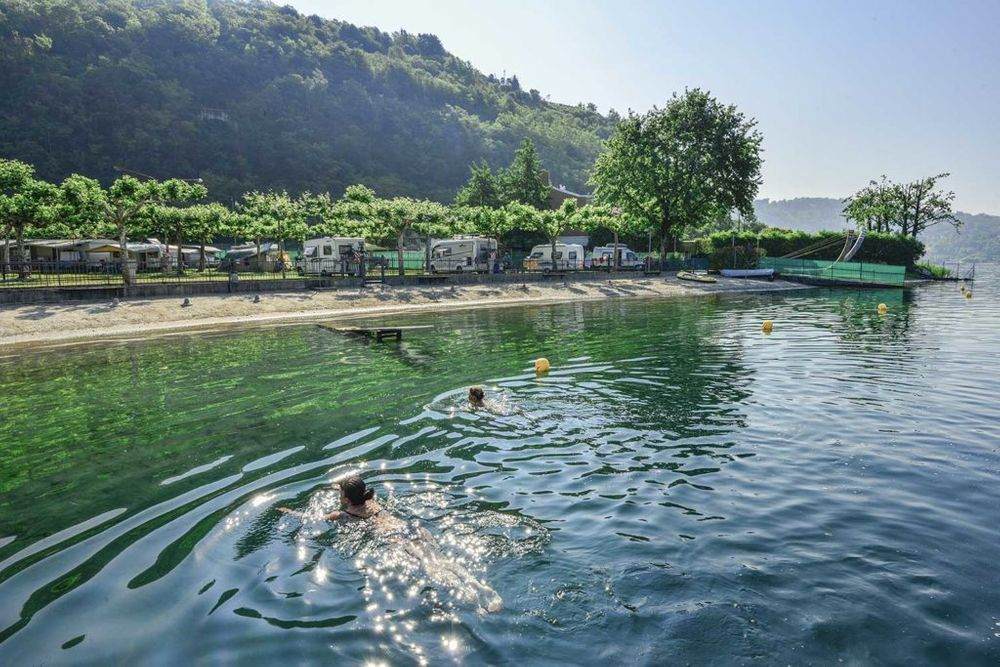 Services and Facilities
Private beach with sand
rental of canoes and kayaks
Mooring pier for boats
A restaurant-pizzeria within the campsite
Rental of e-bikes and electric charging for bicycles
Showers, laundry and parching service
A special place to enjoy your holidays in peace
Contact Us
CAMPING VERDELAGO Pettenasco (NO)