HOTEL RIGOLI
Baveno (VB)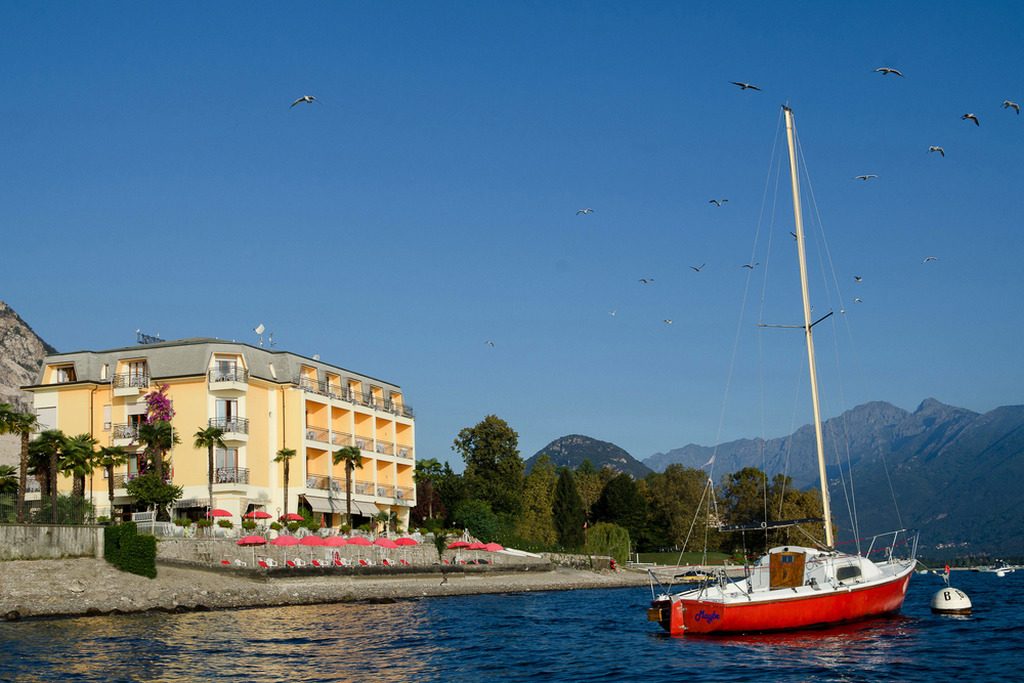 The Hotel Rigoli, "Les Pieds dans l'Eau", is located directly on the shore of the Lake Maggiore, in the enchanting setting of the Borromeo gulf. It has a pleasant flower garden and a small private and well equipped sandy beach, one of the rare on this lake. The location is sunny and quiet, the view of the Borromeo islands and there Alps is magnificent.
The hotel is ideal as starting point for tourist visits or also for a business stay. On a pedestrian path you can reach the landing-stage to the islands Bella and Madre and to the Fishermen island, the town center and the train station.
If the first thing you would like to see in the morning from the panoramic balcony of your room is a blu lake, surrounded by the green of the mountains, our hotel is exactly what you are looking for. In the night you can hear the relaxing sound of the waves breaking on the beach: a priceless sensation!
Breakfast and lunch (until 6 p.m.) are served in the panoramic restaurant or in the garden on the lake.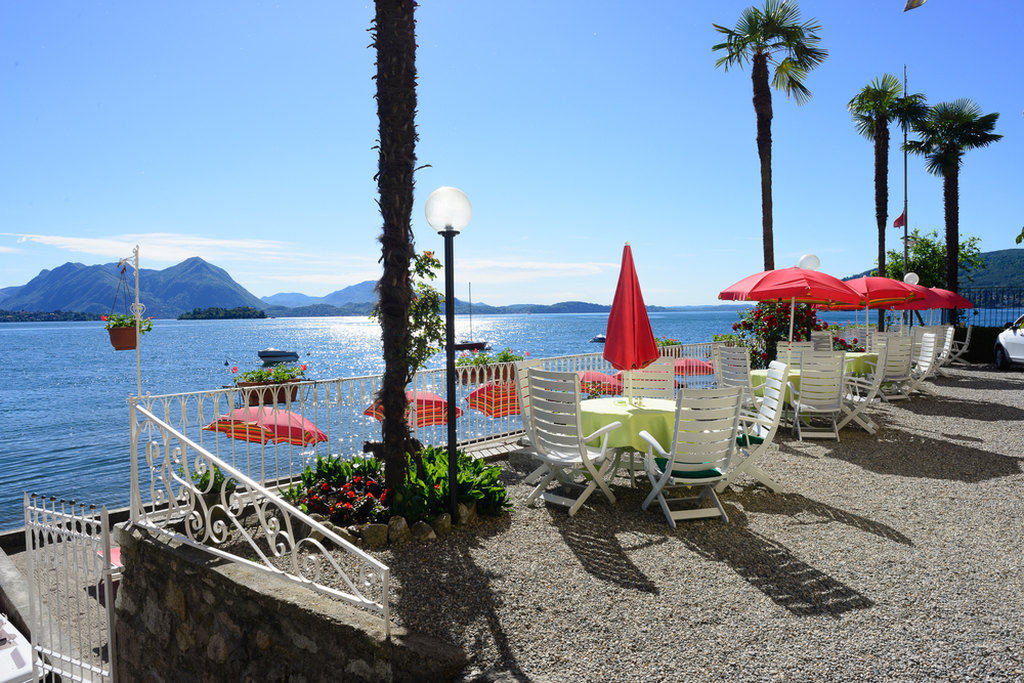 Services and Facilities
31 rooms of which 22 have a balcony overlooking the lake and the surrounding mountains
Private beach with sun beds and umbrellas
Large garden by the lake
Restaurant and bar
WI-FI throughout the hotel (free of charge)
TV Sat LCD
Safe
Secure Parking
Air conditioning
Mooring buoys
Pets allowed
Desk with tourist information about the area, events and exhibitions
Boat trip
Transfer and Shuttle to/from airport, railway station, tourist site
Naturalist Guide and Companion
Bicycle Rental
Car Rental
Discover with us the magic of Lake Maggiore
Contact Us
HOTEL RIGOLI, Baveno (VB)